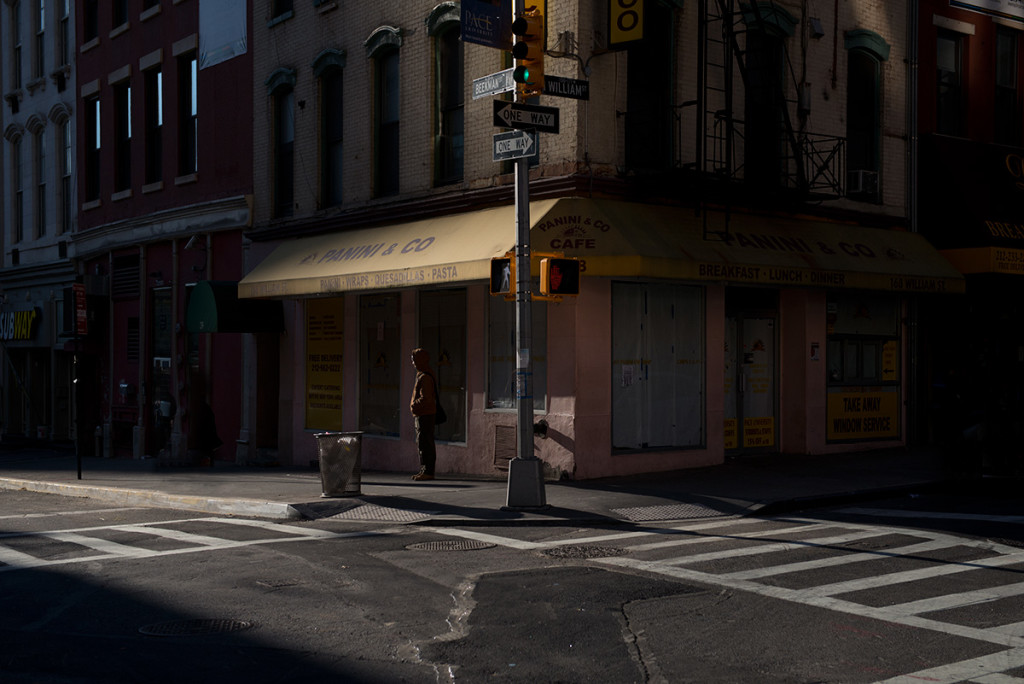 A while back the work of Job Jonathan Schlingemann was featured on PforPhoto. It was part of his project called "Urban Solitude". A project in which Schlingemann photographed the financial diacritics of large cities, like Dubai and New York. Fascinated by the contrasting features of the architecture and human nature. A truly wonderful series that remind me of the works of Gregory Crewdson or the paintings by Edward Hopper.
His project "Urban Solitude" will be shown in an exhibition from the 29th till the 31st of May. At the Kunstruimte KUUB – Pieterstraat 3 in Utrecht, The Netherlands. Open from 13:00 till 18:00.
(PforPhoto articles: "A Slice of Day" and "The Contrast of Being")
Below more information in Dutch:
Urban Solitude
Expositie fotografische werken van Job Jonathan Schlingemann
Strakke lijnen en vormen bepalen de straatbeelden van Job Jonathan Schlingemann. Een enkele mens lijkt verloren te gaan tussen de anonieme gebouwen van beton en glas.
De esthetisch beelden geven het vervreemdende effect weer van de mens tegen een achtergrond van financiële districten van grote steden als Dubai of New York. Met een bijna surrealistisch lijnenspel van licht en schaduw vertellen de beelden een verhaal dat tegelijkertijd verlorenheid en onbegrensdheid uitdrukt.
Schlingemann: "De moderne architectuur en abstracte horizon van grote steden zijn zowaar door mensen gecreëerd, maar lijken lijnrecht tegenover elke menselijke emotie te staan. En toch kan deze ogenschijnlijke kille omgeving grote emoties opwekken: of het angst, eenzaamheid, kracht of bewondering is of alles tegelijk, het contrast tussen de massieve gebouwen en de kwetsbaarheid van de mens vind ik iets buitengewoons. Dit bijna poëtische contrast leg ik vast met een serene beeldtaal."
Het project Urban Solitude is over een periode van 2 jaar vastgelegd in Dubai, de Verenigde Staten en Nederland. 
29 tot en met 31 mei 2015
Kunstruimte KUUB – Pieterstraat 3, Utrecht
Open van 13:00 tot 18:00 uur