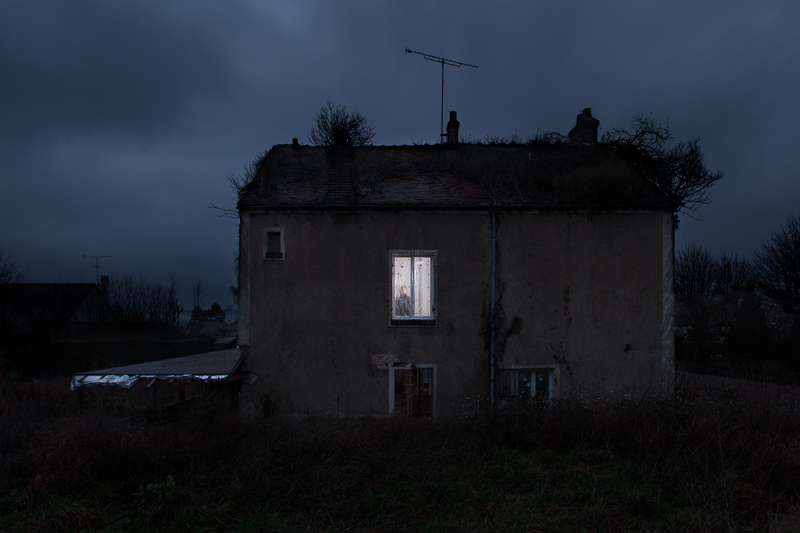 If you want to see the grandeur of the amazing starry sky nowadays you would have to travel to some of the more remote places on earth. That used to be different. I have heard stories that people would go out and visit friends in evening where there was a full moon. So you could see where you where going at night. Today, in the age of technology the nights are illuminated from both moon, starts and men. We've created a night sky that is clouded with light, covering up the stats. True light pollution.
Julien Mauve and assistant Pauline Ballet created a series called After Lights Out. The series shows scenes of dark places illuminated by only one light. A beacon of hope in the surrounding darkness. It shows quite the opposite of the light pollution we have in the western world. It shapes light into a rarity in an otherwise so very well-lit world.
What if darkness in our world once again overtook the night and as an affect, transforming even the most insignificant light into an exception – a mystical phenomenon ?
Julien Mauve's website: www.julienmauve.com