We have all seen them, those shirt with "I HEARTH NY" (Photo below) And they are totally right! I love that place.
Took a bicycle and drove around Manhattan and Brooklyn. That must be one of the best ways to see this busy and inspiring city. Of course I didn't forget my camera. Below a couple of photos I took during, a far too short, visit to New York.
Soon I'll be posting more photos of my USA trip. So stay tuned 😉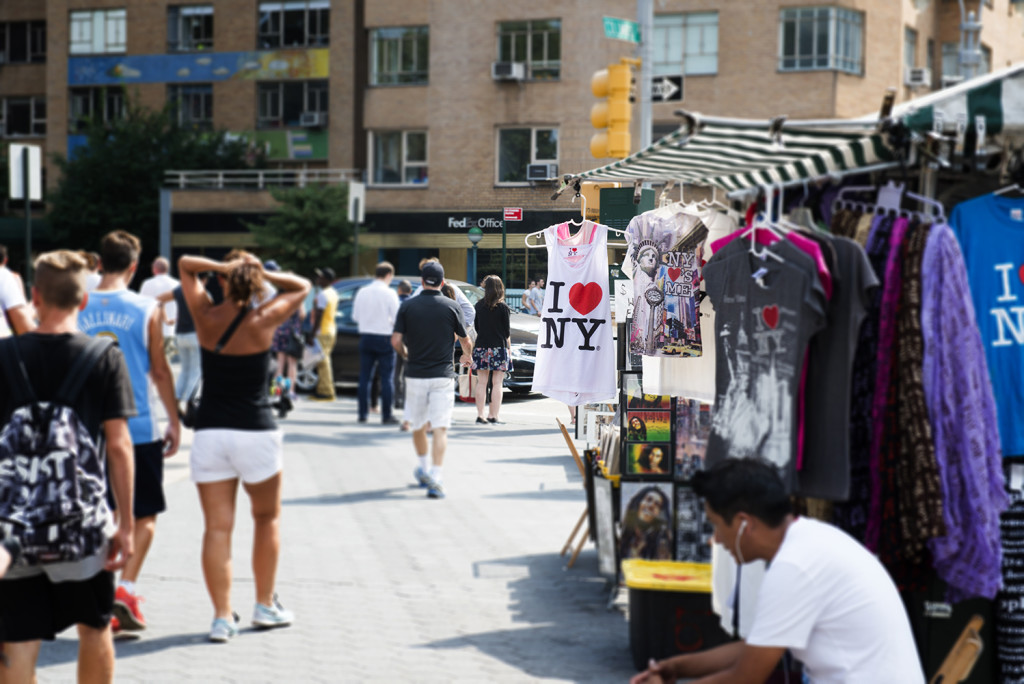 I LOVE NY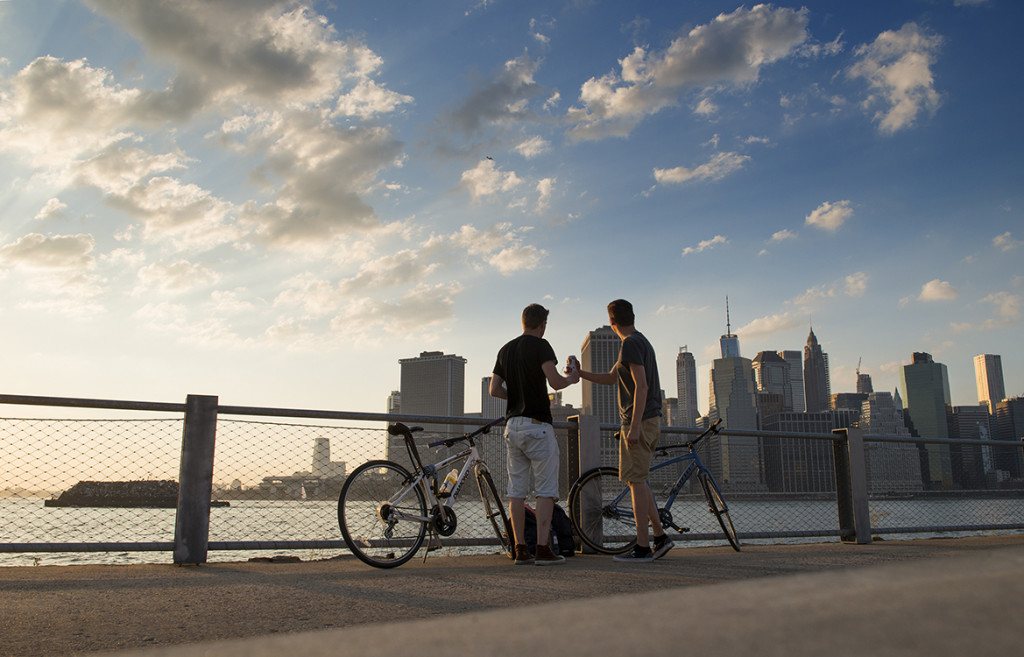 Having a beer…with an amazing view!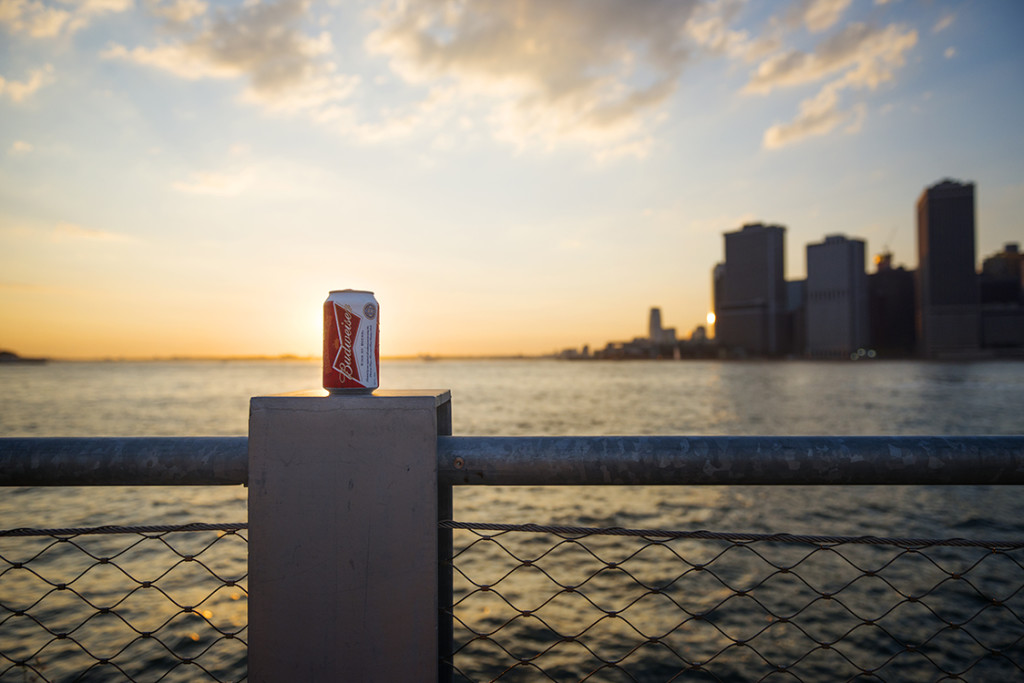 A can of Bud. Lit by the sunset.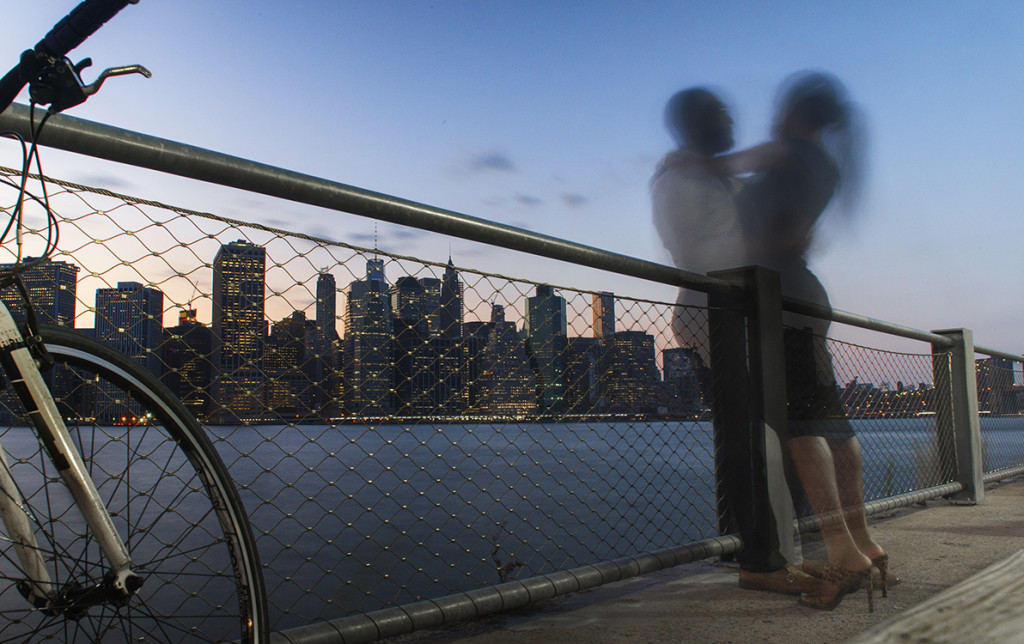 A nice embrace with a nice view.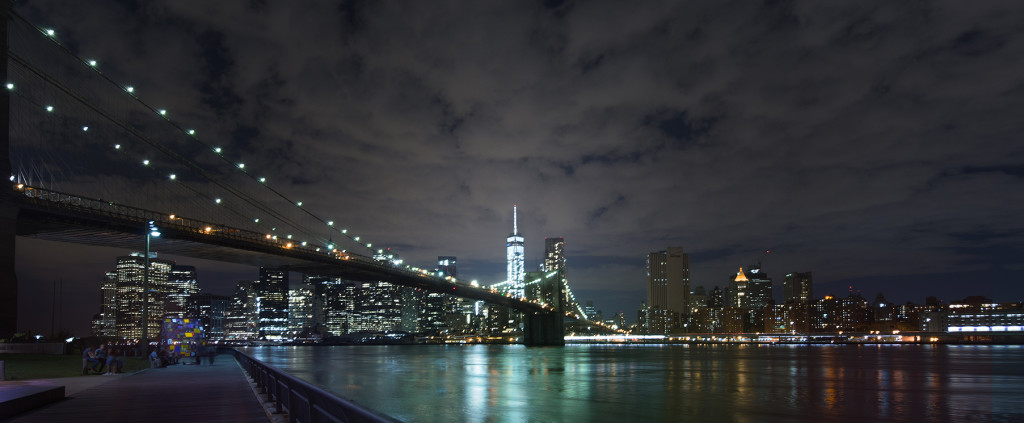 The Brooklyn Bridge and Manhattan in the back.