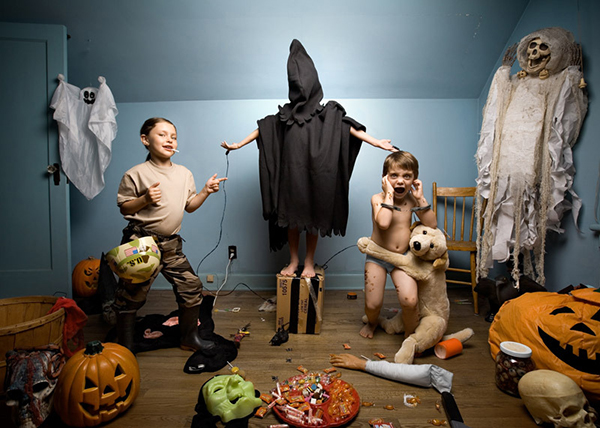 In the Playroom is a series by Canadian and award-winning photographer Jonathan Hobin. The photographs show us children playing out events that we all recognize. From the tragedy of 9/11, the torture at Guantanamo bay to the devastating tsunami on boxing day 2004. At fist glance we see a scene of children playing. But quickly we notice that what we see isn't all that innocent or cheerful.
Jonathan Hobin created this series to comment on what it means to live in a world with the constant presents of media. The shift from the consumption of media to generating it as well. And on top of that Johanathan's work also depicts the darker side of childhood. That it's not all that normal that childhood is a happy and innocent time for many of us.
What ever you feel by seeing the images I do believe this artist really knows how to push buttons and therefore make you stand still by reflecting on how we go about media and news in this time and age.
Jonathan Hobin's website: www.jhobin.com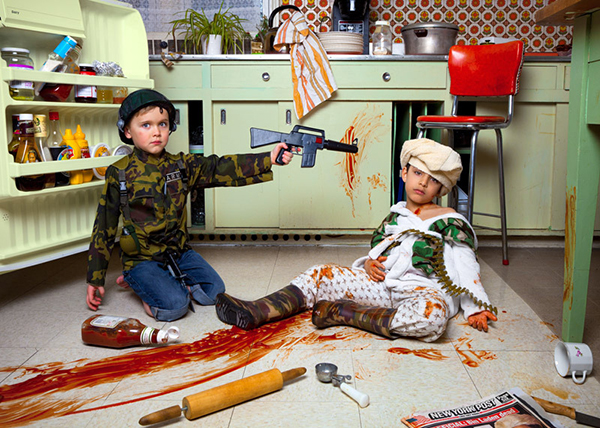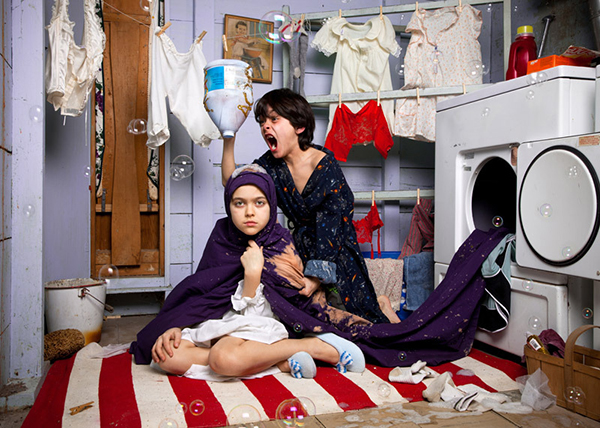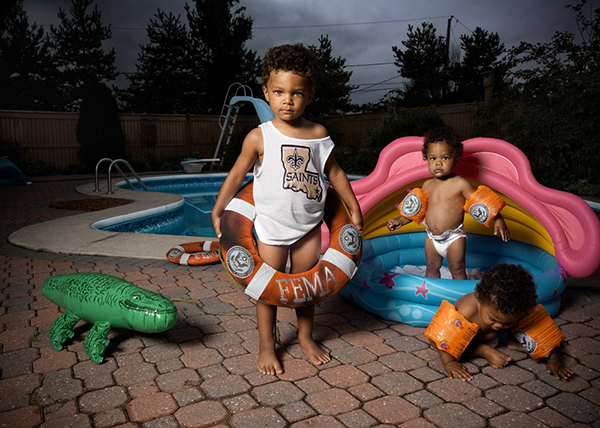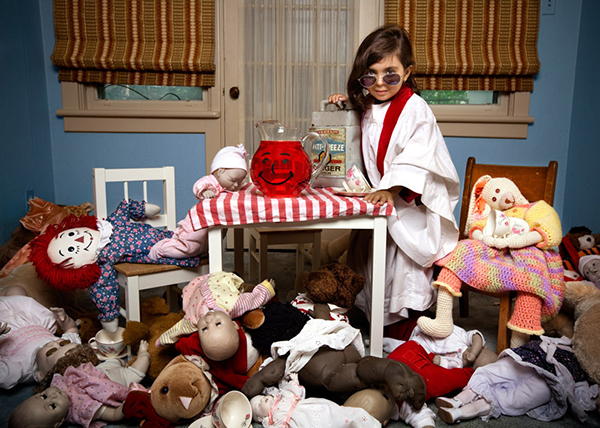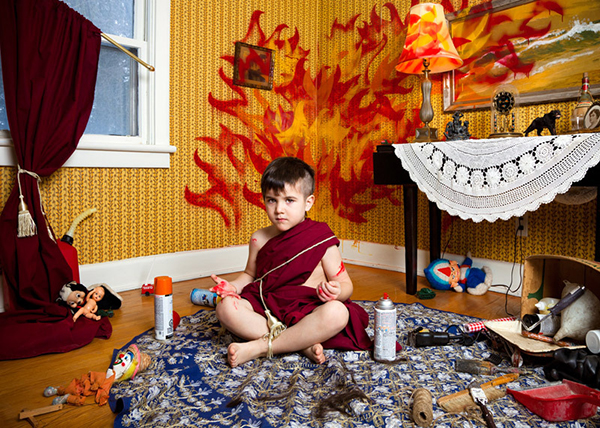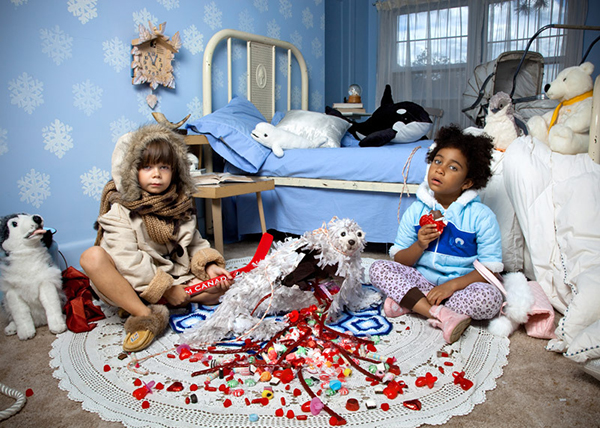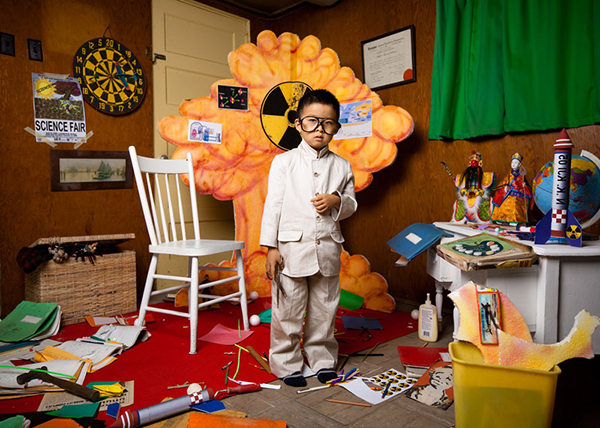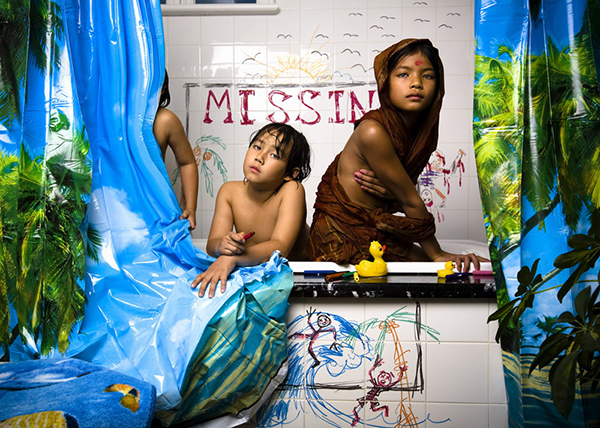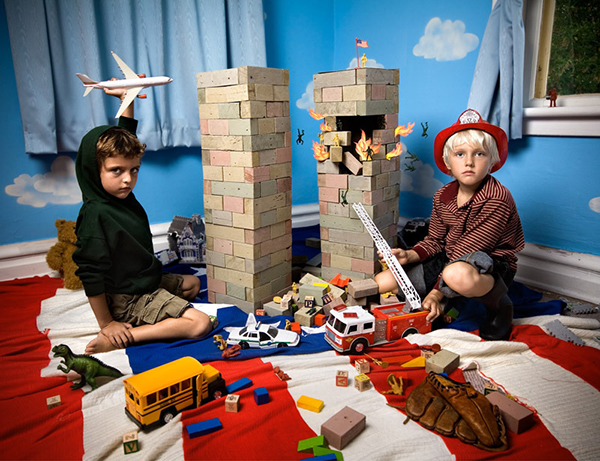 Jonathan Hobin's website: www.jhobin.com